Our Business Lines
Manufacture and Sales of Agricultural and Packaging Materials
Agriculture Total Solution
1948 Formerly: Established as Kawaguchi Yoshiji Shoten.
Most historical community-based undertaking by the Kawaguchi Group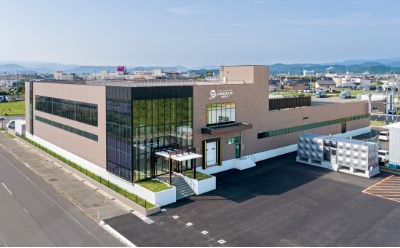 Our firm began shortly after the end of the war by founder Yoshiji Kawaguchi with a trade in cotton rope and the like, based in Tottori City's Suehiro Onsen-cho. From there it proceeded into prefectural manufacture and sales of packaging for 20th-century pears, and expanding into the 20th-century pear market nationwide. Afterwards business came to encompass agricultural materials in general, which continues today, including the furnishing of foodstuffs to JA Tottori.
In recent years, our Nosaka plant in Tottori City manufactures and provides original strawberry trays and every manner of packaging products for Tottori Takuminomori Kobo. Our goal is to be the 'agricultural total solution' meeting regional producers' needs for seeds, fertiliser, and facility support.
We also provide a comprehensive packaging materials service, offering everything from suggestions for individual enterprises to delivery. Taking the needs of every client into account, we provide a host of environmentally-friendly products that are both high performance and low-cost.
We take a proactive approach to the overseas market, our basic concept being to deal directly with individual firms without a middleman, furnishing our merchandise directly for a competitive advantage over other manufacturers while providing a distinct product line.
The Kawaguchi Group's positions its marketing division at the core of its enterprise, with its strategy to plan business five years in advance. Well attuned to trends in the domestic market, we are always ready to make changes.
RIVERD Corporation Inc. is truly based on the catchphrase 'wrapping up the future', always striving for value in unique, original packaging and other original commodities, with new products under development every day.
Electrical machinery and equipment manufacturing,
Import and sales of agricultural materials, Import and sales of pet food
Kawaguchi Group: The Symbol of a New Era
Tottori has the Chance to Pursue a New Market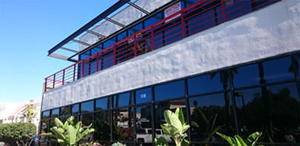 In June of 2016, Kawaguchi Group made its advance into North America.
We are currently around the globe trading in the following products and industries:
  ・Electrical machinery and equipment manufacturing
  ・Import and sales of agriculturals
  ・Import and sales of pet food
We believe the knowhow and commodities used to make our products will lead to the world knowing that our goods are "Made in Japan" or "Made in Tottori." In order to demonstrate how a company from Tottori will become popular throughout the world, we are now daring to enter into a new stage.
The advancement of the Kawaguchi Group into North America has begun on the West Coast of the United States, along the frontier adjacent to the twin cities of San Diego (USA) and Tijuana (Mexico). The border zone between the US and Mexico has historically maintained a strong economic connection, especially since NAFTA (North American Free Trade Agreement). After NAFTA went into force in 1994, economic integration advanced rapidly throughout the region.
RIVERD USA's main office is in the city of San Diego, located at the southern end of the state of California. San Diego's warm, mild climate all year long makes it a very comfortable place to live. Although it has the convenience of being the eighth-largest city in the U.S., it enjoys a unique coexistence with the rich natural environment that surrounds it. In recent years, not only American but Japanese, Korean, and Taiwanese companies have established factories across the border on the Mexican side. Therefore, there has been a growth in the number of expatriates from these Asia-based companies who reside in San Diego and enjoy the sunny, laid-back lifestyle of southern California.
The city of Tijuana is at Mexico's northernmost point and is the largest city in the state of Baja California. It is about 15-20 minutes by car from San Diego to Tijuana, so the cities are positioned quite close to each other.
We are now operating a business in lithium battery processing. Japanese expatriate staff living in the local area oversee production assembly as well as quality control. In order to fulfill the same level of QCD as our domestic production in Japan, we provide support using the concentrated knowhow cultivated within the corporate group. Also, automated production equipment has been shipped overseas from Japan to our production facility in Tijuana to ensure that we achieve a certain level of production volume even at this early stage.
Crop Cultivation and Sales
Energize Tottori Via Agriculture!!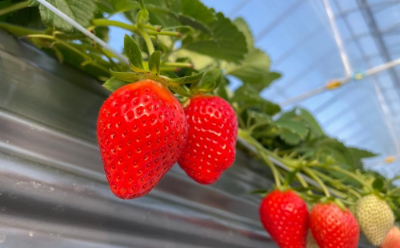 At Riverd Corporation, we were only selling packaging materials. But then we discovered Tottori Prefecture's unique strawberry "Berrybird (Totteoki)" and were attracted to its deliciousness. This variety can only be grown in Tottori, so we launched a new agricultural corporation and decided to establish our own farm.
Taking advantage of the fact that this unique strawberry can only be grown in Tottori, we will sell it as a high-value-added product inside and outside the prefecture. In the future, as an agricultural corporation we will take on the challenge of growing not only strawberries, but a wide range of crops.
Sustainability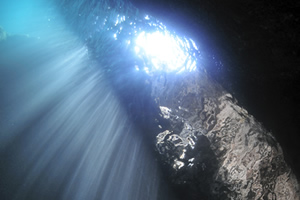 Kawaguchi group is focused on sustainability, our corporate goal is being a successful 100-year company in Tottori, Japan.
Locally in Tottori we are working actively on implementable improvements and sustainable contributions for healthy and comfortable living, Kawaguchi group takes pride introducing Tottori's unique products and technologies to the world.
Efforts to Reach Sustainable Development Goals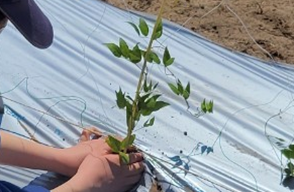 KGP will set quantitative and measurable targets for each initiative with the aim of realizing a sustainable society. Our entire Kawaguchi Group will work together to reach these targets.
For example, with the goal of improving our work environment and reducing occupational accidents to "0", we will create not only a healthy and safe workplace, but a fair and comfortable workplace as well.
In addition, we take responsibility and pride in our work, and will strive to increase economic productivity through technological improvement and innovation. To prevent gloabal warming, we will increase renewable energy usage, work for a 10% reduction in the waste we generate, and convert dioxide. We will also work on environmental conservation, such as a 20% reduction in carbon emissions. In addition, we will focus on developing eco-friendly products such as packaging materials made from paper.
Our goal is to to realize a sustainable society together with our stakeholders via efforts that take our society, economy, and environment into consideration.
Community Development Initiatives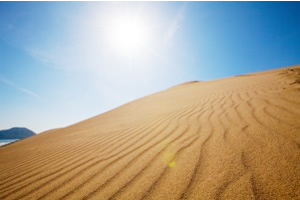 We are working to revitalize the region by developing products using raw materials from Tottori Prefecture, conducting joint cultivation research with local schools, and deepening exchanges with local farmers through agriculture.
In addition, a new business is scheduled to be built adjacent to our head office in Tottori where we will provide a place for children to learn through a hands-on outdoor bakery experience. In collaboration with the surrounding community, we are also working to meet local food consumption using local agricultural production in an effort to reduce the level of food waste in our area.
We will foster regional cooperation, create new value for Tottori in this area, and make everyone smile while we disseminate our regional pride and achievements nationwide.
Creating a Comfortable Workplace Environment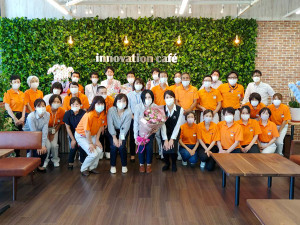 In order to improve employee satisfaction, Kawaguchi Group has set a target of 80% for paid leave, and encourages employees to make plans to use their paid leave.
We are also focusing on efforts to improve our employees' skills, such as inviting outside lecturers to offer training, promoting participation in online seminars, and providing regular in-house training.
KGP has three organizations (committees) aimed at creating and operating a group credo linked to purpose, planning and managing events. Women take the initiative in conducting various activities and discussions to foster internal communication and create a comfortable working environment for women.
Going forward, we will continue to improve communication skills throughout KGP to strengthen cooperation and continuously strive to create a comfortable working environment.
Location of Offices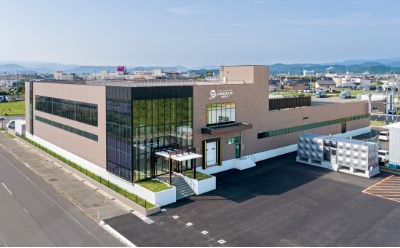 | | |
| --- | --- |
| Address | 4112 Karo-Cho, Tottori-Shi, Tottori-Ken, Japan 680-0905 |
| Tel | +81 857-28-3870 |
| Fax | +81 857-28-6108 |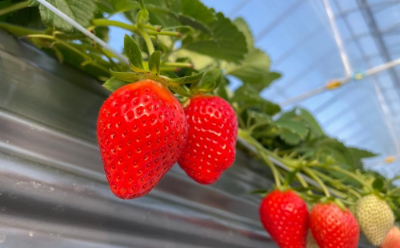 | | |
| --- | --- |
| Address | 4112 Karo-Cho, Tottori-Shi, Tottori-Ken, Japan 680-0905 |
| Tel | +81 857-28-3870 |
| Fax | +81 857-28-6108 |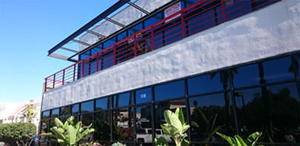 | | |
| --- | --- |
| Address | 9765 Marconi Drive Suite 200B, San Diego, CA 92154, USA |
| Tel | +1-619-869-7744 |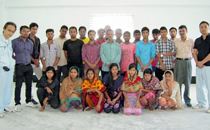 History
Year
Month
History
1948
Mar
Kawaguchi Yoshiji Shoten founded in Tottori-shi Suehiro Onsen-cho
1969
Apr
Kawaguchi Yoshiji Shoten Inc. corporation established
1982
Oct
Kawaguchi Yoshiji Shoten Inc. Yonago branch office established
1985
Apr
Kawaguchi Yoshiji Shoten Inc. started production of alkaline manganese battery (Predecessor of KBC)
1990
Jul
Kawaguchi Yoshiji Shoten Inc. Izumo sales office established
1993
Apr
Toyosuke Kawaguchi assumed the president
1997
Mar
KBC Inc. established
1998
Mar
China, Qingdao Kawaguchi Ltd. established
1999
Feb
Head office was relocated to new company building (Currently, Tottori-shi Tokunoo)
2000
Mar
TOKYO DAIWA Inc. established
2000
Oct
Kawaguchi Yoshiji Shoten Inc. Central sales office established
2006
Sep
China, Shandong Kawaguchi 潤祥 food Ltd. established
2011
Aug
RIVERD PET Inc. established
2011
Oct
RIVERD CORPORATION Inc. established
2013
Jul
RIVERD BANGLADESH Ltd. established
2014
Jan
Toyosuke Kawaguchi assumed the chairman, Daisuke Kawaguchi assumed the president
2015
Jan
Tottori Takumi Mori Studio established
2016
Jun
RIVERD USA Inc. established
2016
Sep
RIVERD MEXICO Plant operation started
2018
Apr
KBC changed its name to RIVERD Production.
2019
Oct
Absorption merger of RIVERD PET INC. by RIVERD CORPORATION INC.
2020
Aug
Grand opening of newly constructed corporate headquarters and factory
RIVERD CORPORATION INC. headquarters and TOTTORI TAKUMI MORI STUDIO relocated to new corporate campus
2021
Oct
RIVERD CORPORATION Inc. Tokyo office opened