Our Business Lines
Manufacture and Sales of Agricultural and Packaging Materials
Agriculture Total Solution
1948 Formerly: Established as Kawaguchi Yoshiji Shoten.
Most historical community-based undertaking by the Kawaguchi Group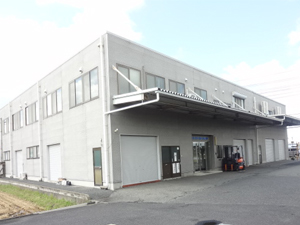 Our firm began shortly after the end of the war by founder Yoshiji Kawaguchi with a trade in cotton rope and the like, based in Tottori City's Suehiro Onsen-cho. From there it proceeded into prefectural manufacture and sales of packaging for 20th-century pears, and expanding into the 20th-century pear market nationwide. Afterwards business came to encompass agricultural materials in general, which continues today, including the furnishing of foodstuffs to JA Tottori.
In recent years, our Nosaka plant in Tottori City manufactures and provides original strawberry trays and every manner of packaging products for Tottori Takuminomori Kobo. Our goal is to be the 'agricultural total solution' meeting regional producers' needs for seeds, fertiliser, and facility support.
We also provide a comprehensive packaging materials service, offering everything from suggestions for individual enterprises to delivery. Taking the needs of every client into account, we provide a host of environmentally-friendly products that are both high performance and low-cost.
We take a proactive approach to the overseas market, our basic concept being to deal directly with individual firms without a middleman, furnishing our merchandise directly for a competitive advantage over other manufacturers while providing a distinct product line.
The Kawaguchi Group's positions its marketing division at the core of its enterprise, with its strategy to plan business five years in advance. Well attuned to trends in the domestic market, we are always ready to make changes.
RIVERD Corporation Inc. is truly based on the catchphrase 'wrapping up the future', always striving for value in unique, original packaging and other original commodities, with new products under development every day.
Pet Food Manufacture and Sales
1998 Started as maker of pet snacks
Excellent domestic and international sales record as Kawaguchi Group global company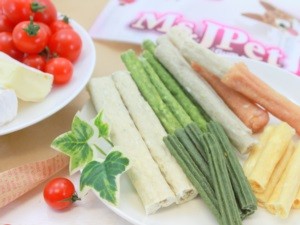 Riverd Pet, Inc. is the leader among the Kawaguchi Group's four pet product-related firms, providing support in product development, production, and marketing. Since its inception in 1998, the company has offered a bounty of dog treats such as jerkies and dental gum, keeping pace with changing customer needs and diligently developing new products to delight pet and owner alike.
Riverd has developed and sold a copious variety of pet foods as a large-volume OEM maker. Based on rich experience, market trends, and unique processes, we meet customers' diverse needs with the most outstanding original commodities. In addition to PB products, the company's originally-packaged NB products are also available.
With unique inventory control and logistics systems, we take the role of wholesale distributor, cutting out extra costs of interflow and reducing lead time, to benefit the customer. Risk is reduced with the location of the distribution centre in Tottori City, said to have some of the lowest incidence of natural disaster in the nation. In addition, the opening of the Tottori Expressway facilitates smooth transit of merchandise to the capital and to the Kyoto-Osaka-Kobe area, enabling us to bring the highest quality products to customers when they need them.
Lithium Battery Secondary Processing
1985 Started as alkaline battery production enterprise
Core enterprise of the Kawaguchi Group's manufacturing division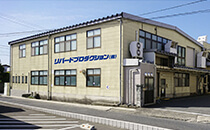 Operations began in 1985 with the manufacture of alkaline manganese batteries. Following business expansion, the company became an independent public corporation in 1997. At present, we are responsible for lithium battery secondary processing as a collaborative firm with our client companies, mainly engaged in assembly operations such as terminal welding and lead soldering.
We believe that 'products make people', and have endeavored develop our human resources to satisfy our customers from the day we began, always aiming at unlimited possibility. Our employees stand united under the kaizen philosophy of continuous improvement, proud of their passion for their work, in order to provide products of the utmost quality and reliability. As global competition intensifies, we set our manufacturing base here in Tottori to win over the world. For this purpose we seek to cut out all that is inefficient, aiming for total optimisation, building ourselves on the strength of kaizen cultivated through years of experience in a competitive market.
For RIVERD Production Inc., kaizen means that costly manual procedures are automated or semiautomated, making the best use of industrial science for in-house production of equipment from design to construction. Sensitive to the voices of our workers on-site, we insist on user-friendly equipment, eliminating superfluous features on a small investment, keeping our facilities compact.
We infuse our day-to-day operations with the slogan of 'Quality first! Responsibility! Confidence! We raise quality together'. Our aim is to produce goods our clients can depend on.
We hold a keen awareness of the importance of role of company action (production) in society, not merely putting people to work, but allowing them to develop themselves as they work of their own volition, making tireless efforts to contribute to society.
Electrical machinery and equipment manufacturing,
Import and sales of agricultural materials, Import and sales of pet food
Kawaguchi Group: The Symbol of a New Era
Tottori has the Chance to Pursue a New Market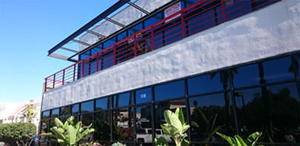 In June of 2016, Kawaguchi Group made its advance into North America.
We are currently around the globe trading in the following products and industries:
  ・Electrical machinery and equipment manufacturing
  ・Import and sales of agriculturals
  ・Import and sales of pet food
We believe the knowhow and commodities used to make our products will lead to the world knowing that our goods are "Made in Japan" or "Made in Tottori." In order to demonstrate how a company from Tottori will become popular throughout the world, we are now daring to enter into a new stage.
The advancement of the Kawaguchi Group into North America has begun on the West Coast of the United States, along the frontier adjacent to the twin cities of San Diego (USA) and Tijuana (Mexico). The border zone between the US and Mexico has historically maintained a strong economic connection, especially since NAFTA (North American Free Trade Agreement). After NAFTA went into force in 1994, economic integration advanced rapidly throughout the region.
RIVERD USA's main office is in the city of San Diego, located at the southern end of the state of California. San Diego's warm, mild climate all year long makes it a very comfortable place to live. Although it has the convenience of being the eighth-largest city in the U.S., it enjoys a unique coexistence with the rich natural environment that surrounds it. In recent years, not only American but Japanese, Korean, and Taiwanese companies have established factories across the border on the Mexican side. Therefore, there has been a growth in the number of expatriates from these Asia-based companies who reside in San Diego and enjoy the sunny, laid-back lifestyle of southern California.
The city of Tijuana is at Mexico's northernmost point and is the largest city in the state of Baja California. It is about 15-20 minutes by car from San Diego to Tijuana, so the cities are positioned quite close to each other.
We are now operating a business in lithium battery processing. Japanese expatriate staff living in the local area oversee production assembly as well as quality control. In order to fulfill the same level of QCD as our domestic production in Japan, we provide support using the concentrated knowhow cultivated within the corporate group. Also, automated production equipment has been shipped overseas from Japan to our production facility in Tijuana to ensure that we achieve a certain level of production volume even at this early stage.
Sustainability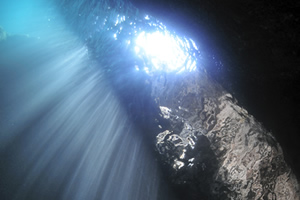 Kawaguchi group is working on sustainability for being 100-year company in Tottori.
For the our Tottori, We are working actively on environmental improvement and regional contribution for comfortable living, development, outgoing to the world.
Environmental Initiatives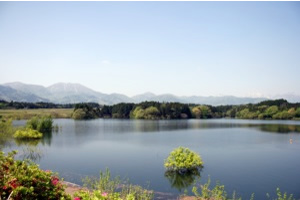 Kawaguchi group is thinking about eco-activities as important initiatives in recent years when environmental issues are important.
We carry on eco-improvement conference to raise awareness and each department has reported initiatives by turns once a week.
We will continue to put the emphasis on strengthening the development and sales of eco-product in the future.
Regional Initiatives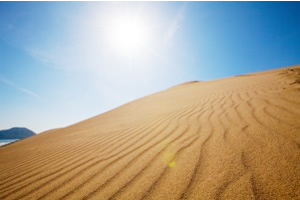 We have participated the Shan Shan festival that is a summer tradition of Tottori city since 2014.
We think we want to boost our Tottori by our hands.
We are developing products using the product of Tottori Prefecture.
Working environment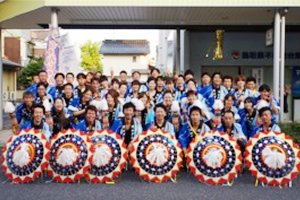 We are for the development of employees with social morals, it has focused on education, such as greetings, wording which is a basic, we aim to better workplace of communication.
Additionally, there is the Christmas party at the end of the year and there is the kick-off meeting at the beginning of the year for all employees of Kawaguchi group so we are having an opportunity to meet face-to-face on each employee on a regular basis for communication, we are working to create a workplace that easy to work for employees.
Location of Offices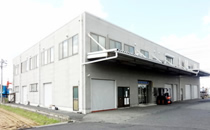 | | |
| --- | --- |
| Address | 433-1 Tokunoo, Tottori-shi, TOTTORI, Japan 680-0934 |
| Tel | +81 857-28-3870 |
| Fax | +81 857-28-6108 |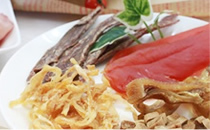 | | |
| --- | --- |
| Address | 433-1 Tokunoo, Tottori-shi, TOTTORI, Japan 680-0935 |
| Tel | +81 50-3803-7438 |
| Fax | +81 50-3803-7439 |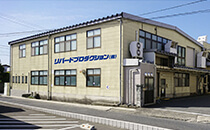 | | |
| --- | --- |
| Address | 52-2 Satoni, Tottori-shi, TOTTORI, Japan 680-0935 |
| Tel | +81 857-28-8726 |
| Fax | +81 857-28-6915 |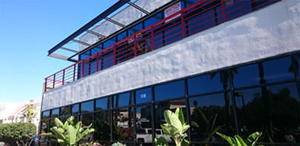 | | |
| --- | --- |
| Address | 9765 Marconi Drive Suite 200B, San Diego, CA 92154, USA |
| Tel | +1-619-869-7744 |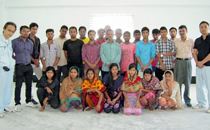 | | |
| --- | --- |
| Address | Sanmar Garden Grove, Flat No. C-3, Building No. 28, Road No.3, O.R.Nizam Road R/A, Chittagong 4000, Bangladesh. |
| Tel | +880 1744139229 |
History
>
| Year | Month | History |
| --- | --- | --- |
| 1948 | Mar | Kawaguchi Yoshiji Shoten founded in Tottori-shi Suehiro Onsen-cho |
| 1969 | Apr | Kawaguchi Yoshiji Shoten Inc. corporation established |
| 1982 | Oct | Kawaguchi Yoshiji Shoten Inc. Yonago branch office established |
| 1985 | Apr | Kawaguchi Yoshiji Shoten Inc. started production of alkaline manganese battery (Predecessor of KBC) |
| 1990 | Jul | Kawaguchi Yoshiji Shoten Inc. Izumo sales office established |
| 1993 | Apr | Toyosuke Kawaguchi assumed the president |
| 1997 | Mar | KBC Inc. established |
| 1998 | Mar | China, Qingdao Kawaguchi Ltd. established |
| 1999 | Feb | Head office was relocated to new company building (Currently, Tottori-shi Tokunoo) |
| 2000 | Mar | TOKYO DAIWA Inc. established |
| 2000 | Oct | Kawaguchi Yoshiji Shoten Inc. Central sales office established |
| 2006 | Sep | China, Shandong Kawaguchi 潤祥 food Ltd. established |
| 2011 | Aug | RIVERD PET Inc. established |
| 2011 | Oct | RIVERD CORPORATION Inc. established |
| 2013 | Jul | RIVERD BANGLADESH Ltd. established |
| 2014 | Jan | Toyosuke Kawaguchi assumed the chairman, Daisuke Kawaguchi assumed the president |
| 2015 | Jan | Tottori Takumi Mori Studio established |
| 2016 | Jun | RIVERD USA Inc. established |
| 2016 | Sep | RIVERD MEXICO Plant operation started |
| 2018 | Apr | KBC changed its name to RIVERD Production. |